Destroy Rebuild Until God Shows: Behind the Scenes
As a photographer I feel that in order to really capture true emotions, you need to have a good relationship with your client. Not only will they feel more comfortable around you and the camera, but they're willing to work with you on a creative level. I enjoy shooting friends because they trust me 100% with my ideas and I'm able to work with theirs as well. When my friend Craig asked me to take some promos for his new band, Destroy Rebuild Until God Shows (D.R.U.G.S.), I immediately jumped on the opportunity.
They were on a tight shooting schedule as they had a video shoot later in the morning. I had a two hour time slot to nail out these photos. Being on such a tight schedule meant I needed to scout a location that was relatively easy for the band to find and also be able to use a couple spots within the same area. While driving through the Hollywood Hills last year, I ended up getting lost somewhere on the winding road and ended up in one of the most breathtaking spots I've ever seen. Ever since I discovered the spot, I've wanted to save it for an amazing shoot, this was the perfect opportunity to use it.
I left San Diego early that morning and arrived at my destination in the Hollywood Hills to begin setting up. My good friend, Megan Thompson met up to help assist the shoot. Be sure to check out her work! I had two locations in mind: a dirt hill in front of the Hollywood sign and a cliff overlooking the city. Unfortunately, it literally rained on my parade. I wasn't about to let the rain ruin my agenda though. Since it was overcast, I had a nice soft light to work with as well as a foggy background. For the dirt hill photos, I used a large softbox 1/4 power about 6 feet from the ground – enough to light the band but keep the background intact. I also learned that the Vagabond II battery doesn't hold up too well in the rain. The strobe would go off every 15-20 seconds, putting a damper (no pun intended) on things. However, we made it work and were able to get a few keepers from this spot.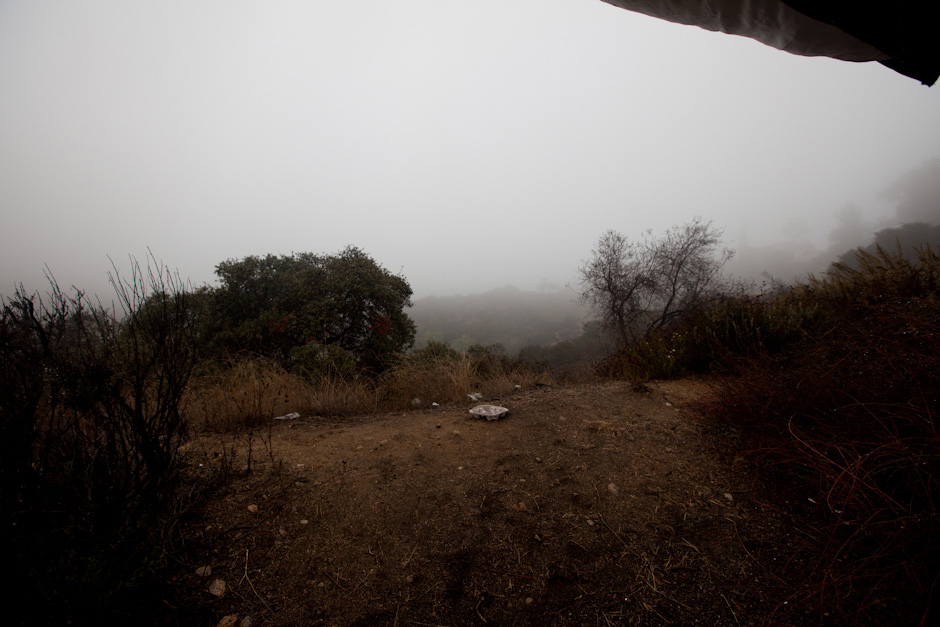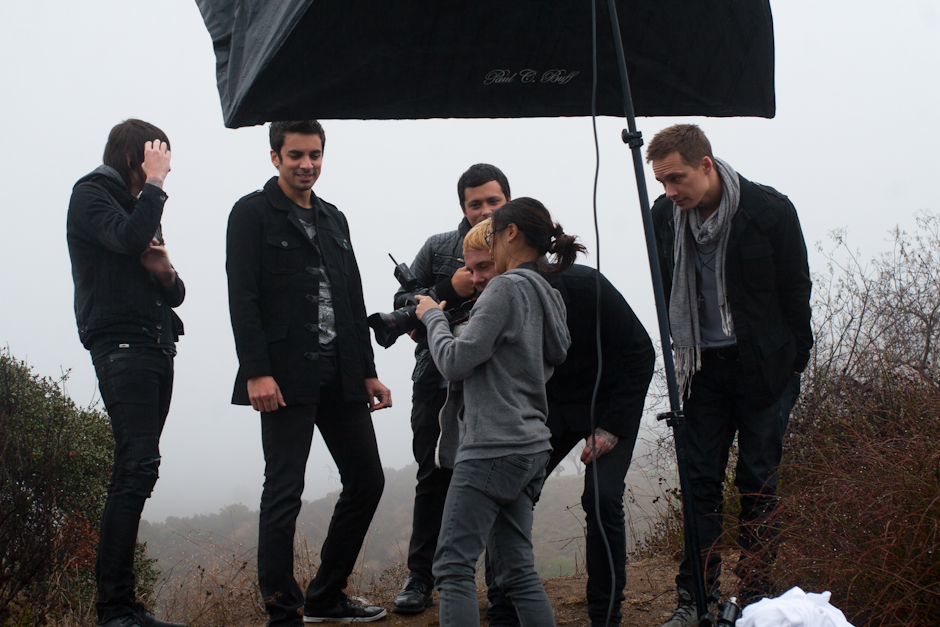 Photo by Megan Thompson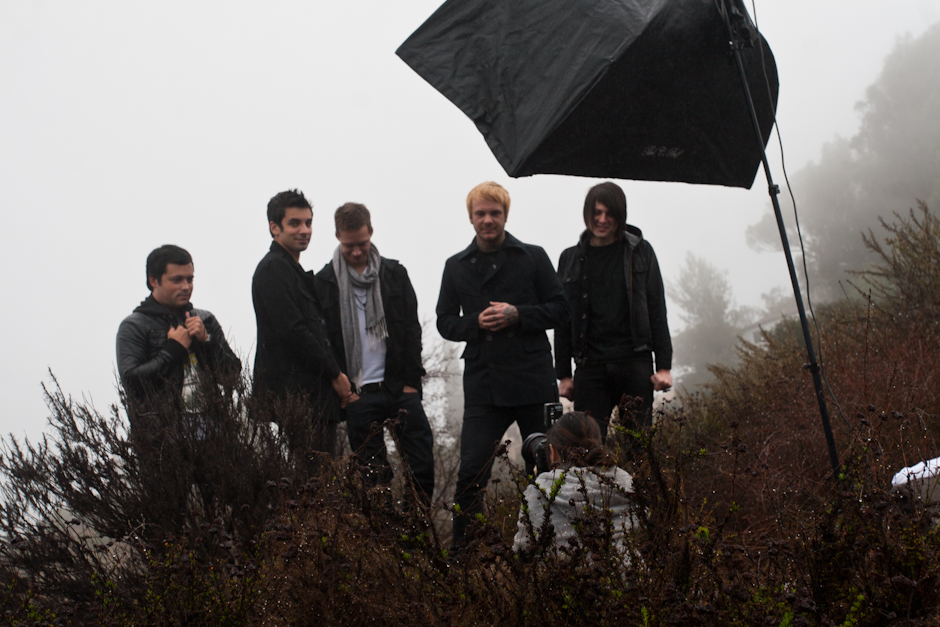 Photo by Megan Thompson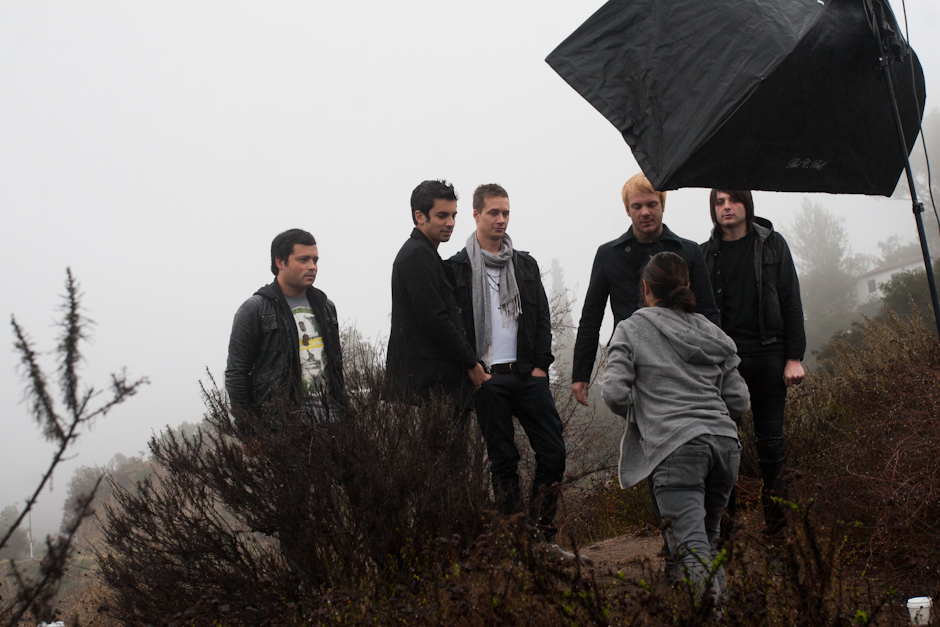 Photo by Megan Thompson
We were able to nail out the photos from the hill within 30 minutes and headed across the street to the cliff / canyon. Changed up the modifier to a large octabox for a softer light. The rain had finally stopped but since we were up so high, the fog stuck around and made for an excellent background. Knocked out these photos within 25 minutes and called it a day!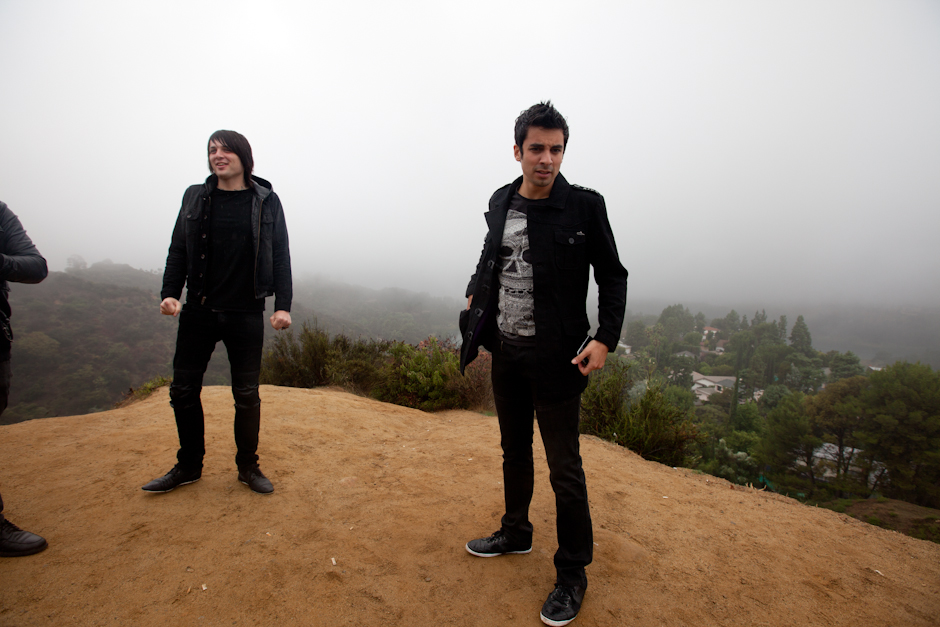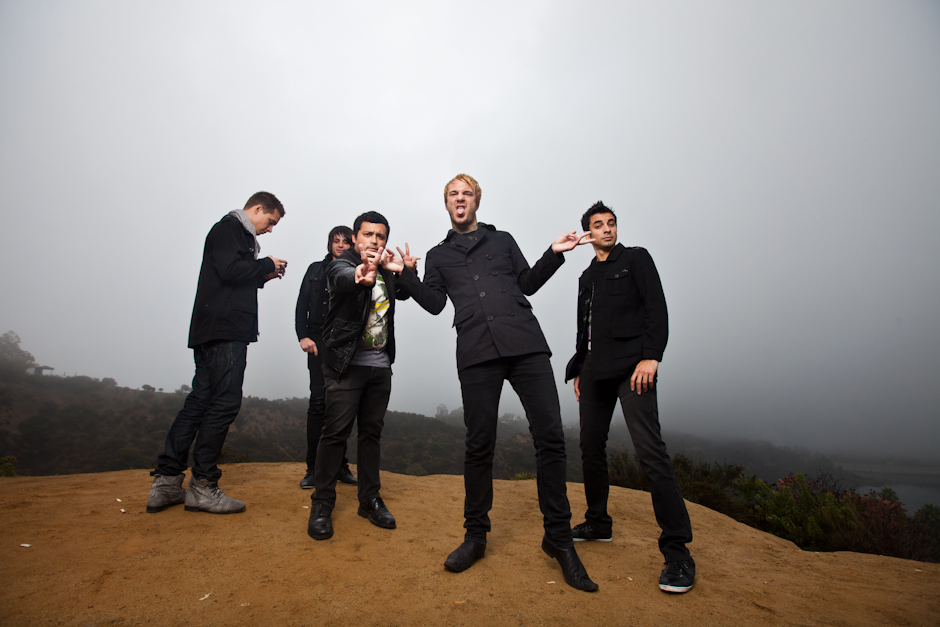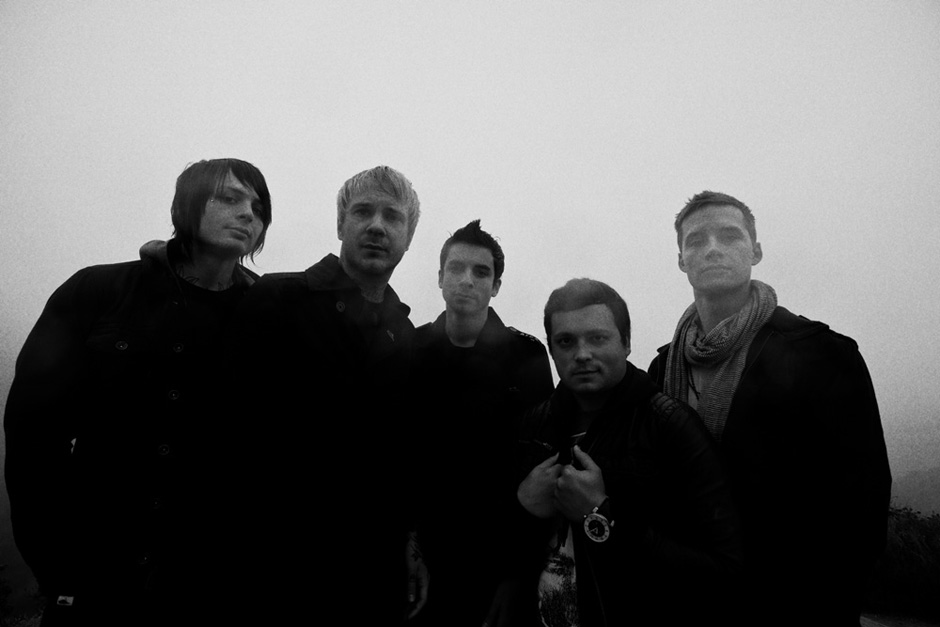 The final image.

Special thanks to Megan Thompson, Rob Hitt @ Crush and Amy N for helping make this shoot happen.