Record Store Day
If you didn't already know, I am a huge Anberlin fan.  When I heard that they'd be releasing "Cities" on vinyl for Record Store Day, I knew I had to get my hands on one.  The most exciting and frustrating part of this day is that there are ton of limited edition vinyl records released specifically for this day, the downside is that you don't know WHERE they will be released and how many each store will have, if any.
I called every single record store in San Diego – none of them had Anberlin.  I called about ten different stores in Michigan (where my family is from) to see if they had any that my mother could possibly pick up.  Nothing.  I was finally able to find a couple of stores in Los Angeles that had a few in stock.
I made a quick decision to drive up to Hollywood – a long three hour trek filled with road rage.  I finally made it to Amoeba Music around 2:30 PM and jumped in line.  The employees were passing out lists for us to fill out with our record requests.  At the time, Anberlin was still in stock, I was in luck.  It took about an hour to actually get inside the store and it would be another hour until I was able to pick up my requests.  I wandered around the store for a bit, found an Elliott Smith album I didn't have as well as the "Into the Wild" soundtrack.  The only thing I couldn't find was the "Into the Wild" 12″ record – it's a hard one to find if you don't want to pay $200 for a copy from online scalpers.
My name was finally called for pick up.  They ran out of Anberlin.  I was pissed!  I called every other store in the area – they were sold out as well.  I guess my quest wasn't a complete bust though because I ended up grabbing a copy of Ray Lamontagne's live album.  I was feeling emo so I visited the infamous Figure 8 wall.  There's more graffiti on it than there was before, bummer.  Finished off the day with a delicious vegan dinner with Megan Thompson and headed back home.
I came home to find several copies of "Cities" already listed on eBay – most Buy It Now prices are $50.  Seriously?  People like that ruin the fun for true music fans who want to buy the music because they love it.  Not so they can scam fans for an extra buck.  Shame on you.  http://tinyurl.com/3how4v3

I didn't see Henry Rollins, wish I did though!  I was still waiting outside.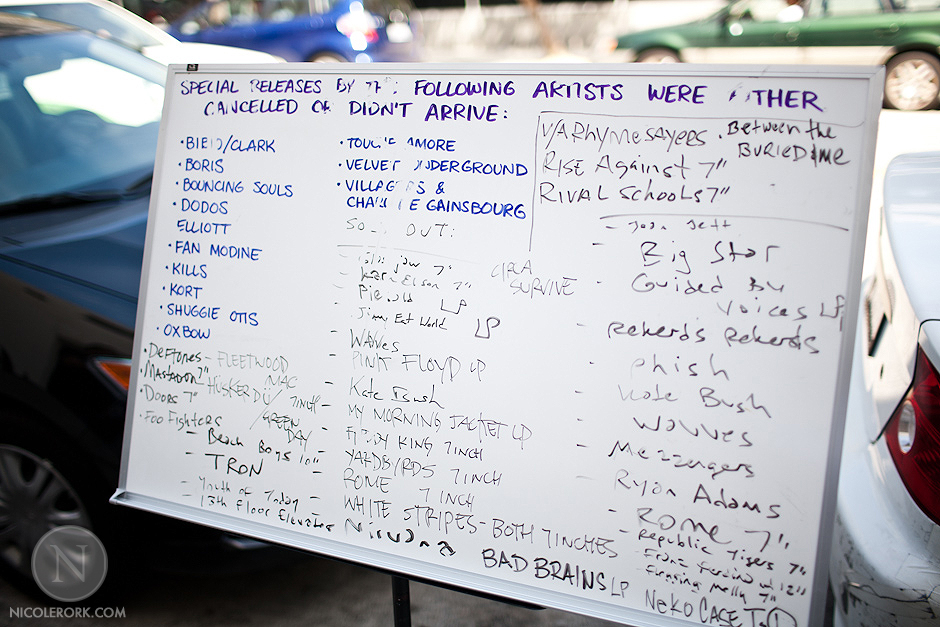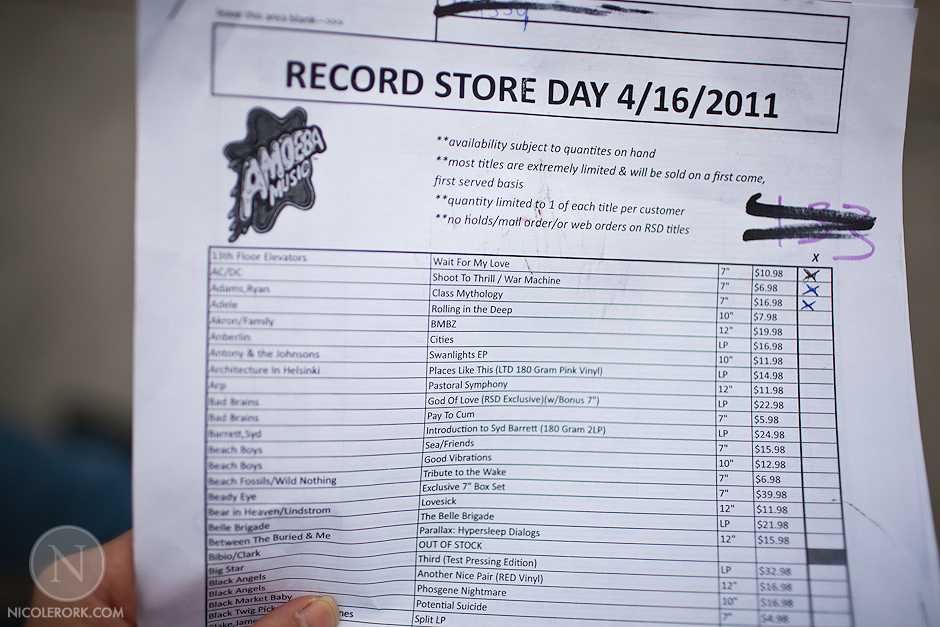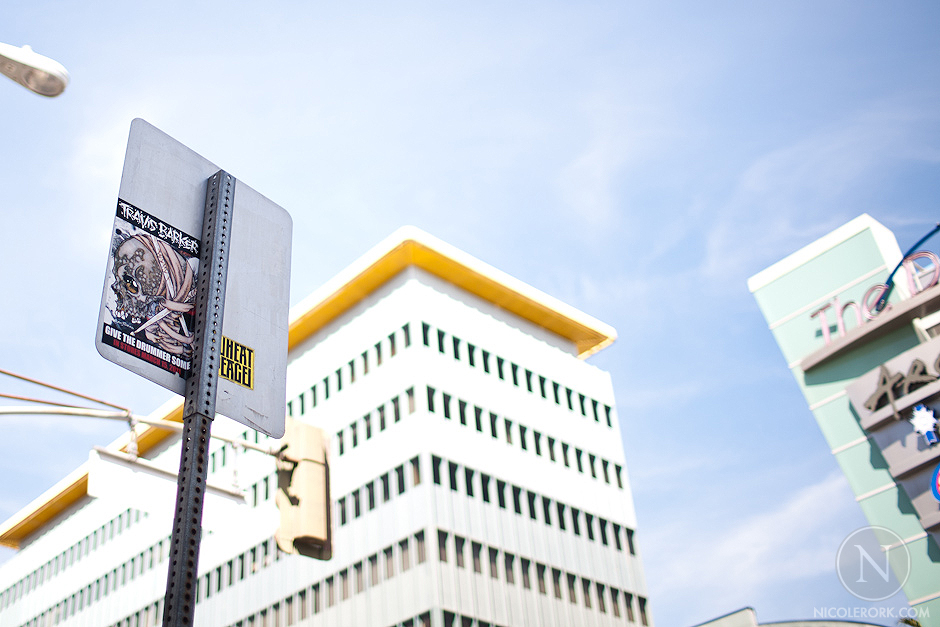 Travis Barker!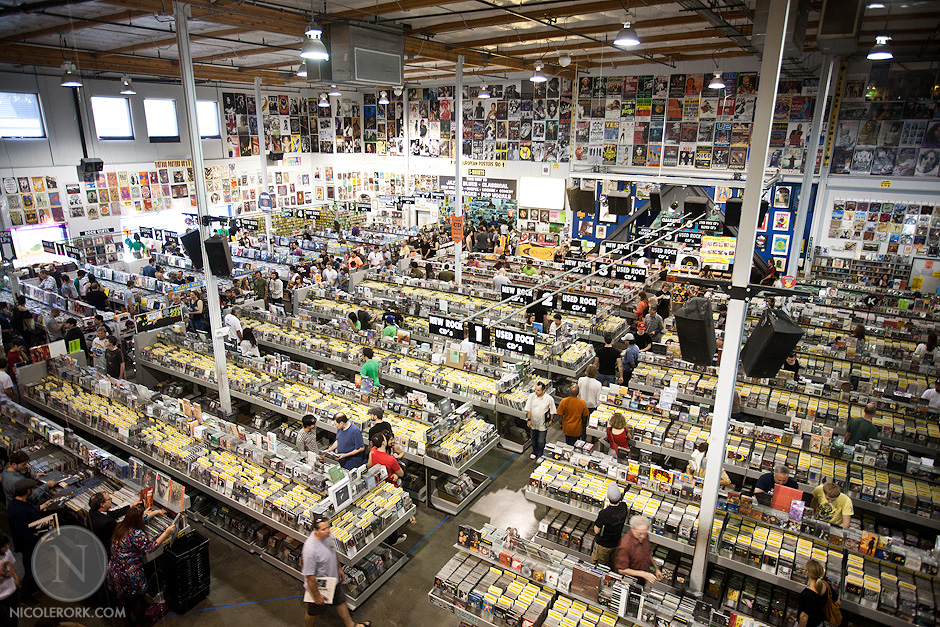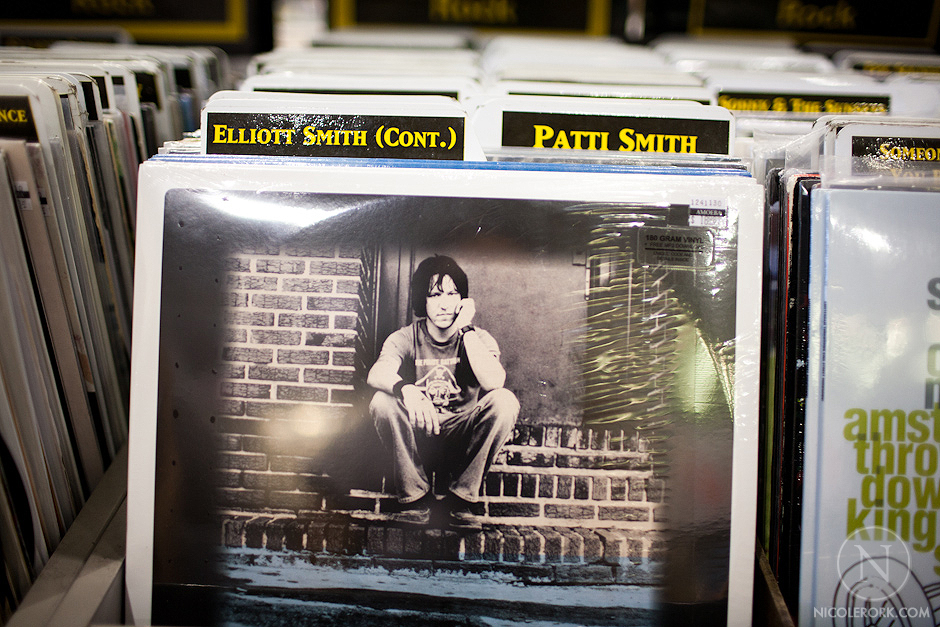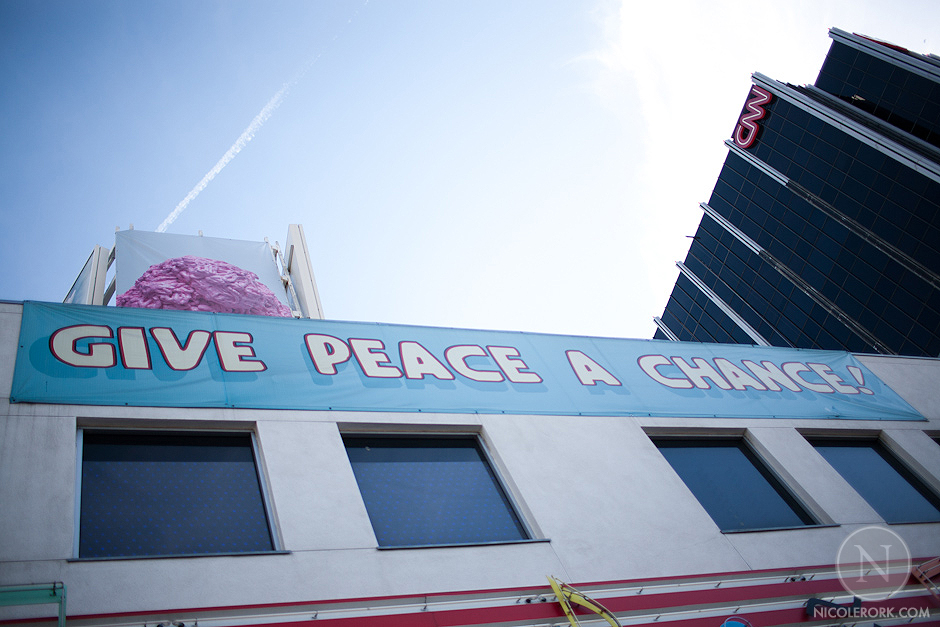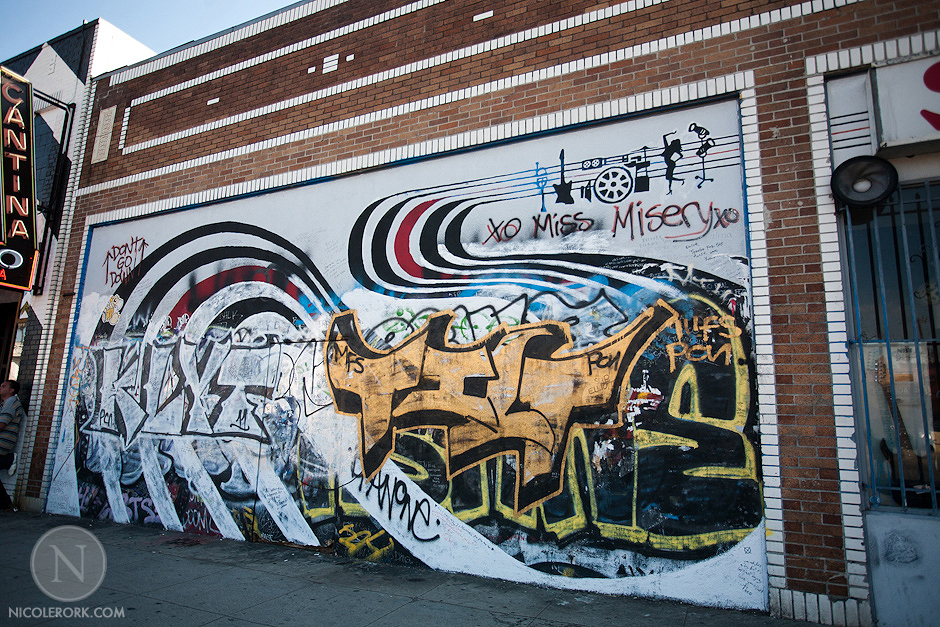 The wall Elliott Smith stood in front of for Figure 8.